KiCad Template Project
Overview
The Leafony template project for KiCad makes leaf board design a breeze.
The template project is configured with the following items
2cm x 2cm Leaf outline
Leafony bus footprint
Design Rules.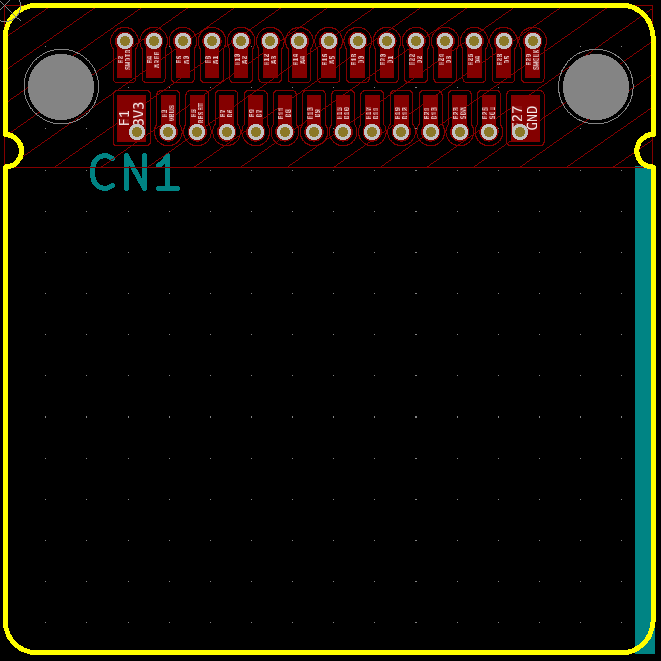 Download
You can download the template project from the link below.
Development environment
Usage
Create a new project
Launch KiCad.
File -> New -> Project -> Create Project from Template.
Select the User Templates tab.
See the following path from the template project downloaded under the template path.
\cad-template-master\KiCad\Leafony_Template

Select Leafony Leaf and click OK.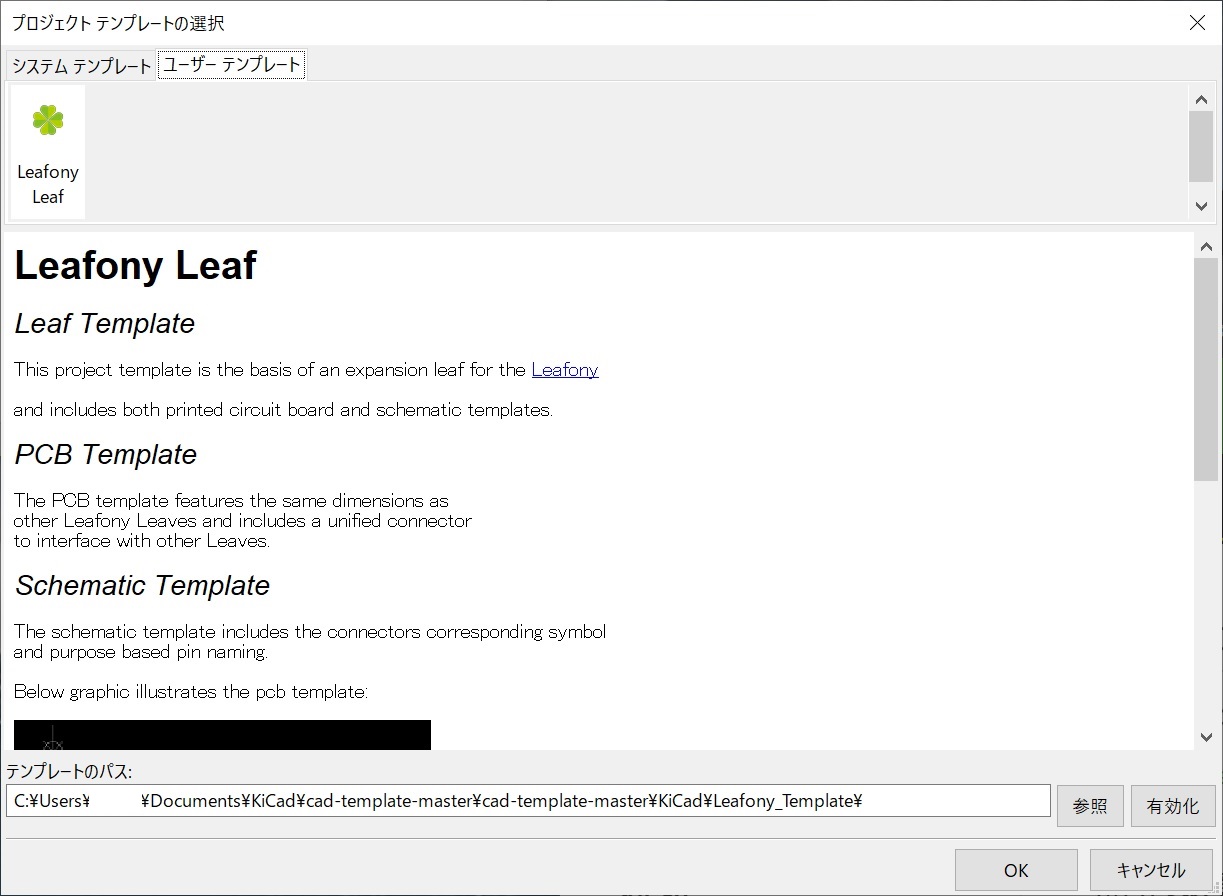 Enter a project name and save the project to any location.
---
Last modified 09.03.2021