Introduction
About Leafony
Leafony is an ultra-compact, low-power, easy to use open innovation platform. It makes it easy to prototype new IT services, IoT edge nodes, etc. The Trillion Node Engine Project1 is driving the research and development of this platform, and the finalized version is called "Leafony". The company that manufactures and sells this Leafony is called Leafony Systems, Inc.
It is said that in the future, many IT nodes such as IoT/CPS2 will be used in society. Professor Emeritus Sakurai of the University of Tokyo has launched the Trillion Node Study Group in order to discuss such future and share information. He is using Leafony as a base for concrete thinking, and is working hard to promote Leafony for the development of the IoT/CPS. We also provide a place to connect related companies with needs and seeds.
Leafony, a word coined by Leaf and Symphony, aims at the harmony of the individual and the whole, just as Symphony represents the wish for a harmony of tones to play a great piece of music, and for the Leaf to come together to create a great value.
Usage scenario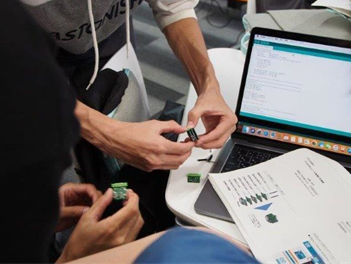 Enterprise
・Proof of Concept (PoC) of IoT
・R&D and demonstration tests ・IoT system prototype service
・Creation of a reference model
・Sales tools for our parts and technologies
・Reuse and transfer of technology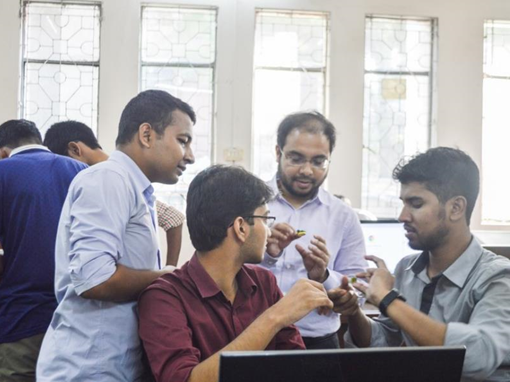 Personal
・New App
・Service Exploration
・Easy gadget making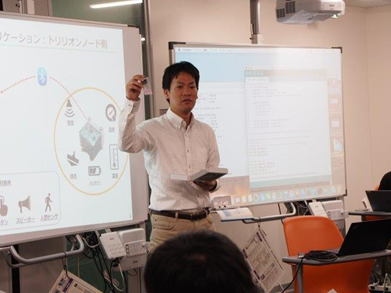 Education and University
・IoT Education
・Research/Experiment ・Research results are demonstrated to accelerate practical application
Overview Video
For more information, please refer to the following.
leafony general document EN
Let's get started.
Let's start using Leafony right away.
---
The Trillion Node Engine Project is a research and development project commissioned and subsidized by the New Energy and Industrial Technology Development Organization (NEDO). ↩︎

IoT stands for Internet of Things and CPS stands for Cyber-Physical Systems. In particular, CPS is a system that connects real physical space and digital space without being connected to the Internet. ↩︎
Last modified 16.01.2023